An image showing the former Manchester United midfielder's scribbles on a pre-match teamsheet appear to show just how frustrated he is with the club's recent form.
Paul Scholes may have just revealed exactly what he thinks of Manchester United's current plight without saying a word!
The former United midfielder was clearly unimpressed with Jose Mourinho's side in Thursday's Europa League defeat to Fenerbahce and predicted two more years of "pain" for the club.
But perhaps more revealing is the insight he's given via doodling on a teamsheet during the game in Turkey, where a stunning late Wayne Rooney strike wasn't enough to prevent a 2-1 loss.
This is Paul Scholes' team sheet from tonight's Man Utd game. Fascinating…what tells you he was getting slightly frustrated.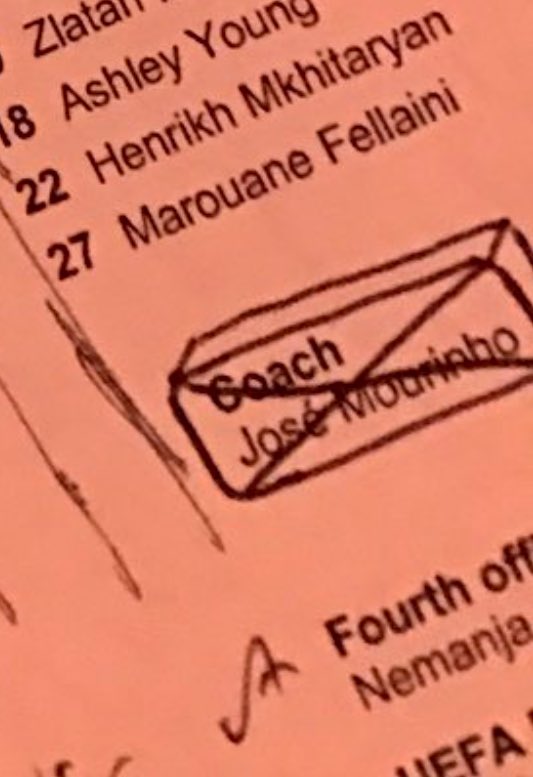 Meanwhile several comments on Facebook are demanding Mourinho to be sacked.